My first trip since the Covid-19 pandemic was to Morocco. It might sound crazy, but we booked our ticket 4hrs before the flight. Not kidding guys, the flight was 9:30 PM and we booked 5:40 PM! The reason being, we needed a negative Covid-19 PCR test in hand to fly and didn't feel comfortable purchasing a ticket until then. Although this sounds easy it becomes very tricky, very quickly. Each country has its own rules and restrictions so it's important to research this extensively before booking. For example, what kind of Covid-19 test do you need? A PCR, NAAT or Rapid test? How many hours before flying is that test acceptable to the airline? What are the procedures and restrictions of the country once you arrive? For example, is the country you're flying to under a curfew? Are the popular tourist attractions closed? Do you need a negative Covid-19 exam to get back home? You'd be surprised to see just how many restrictions a country who is technically "opened" has. 
When we arrived at the airport it was a ghost town. Although, there are no longer any long lines and crowding, the added security measures and health forms add extra steps. Our airline, Air France, required printed negative COVID-19 results, hotel accommodations, and normal travel documentation. There were many additional security stops and checkpoints where they check your temperature and documents. They carefully examined our paperwork and asked questions about the purpose of our trip before allowing us to pass. Finally, we were cleared and allowed to exit the airport. We decided to rent a car at the airport for two reasons: to save money on taxis and to limit exposure. Many taxi drivers take advantage of tourists so if you decide to take a cab, make sure to negotiate the price before getting inside the car. Also, keep in mind driving in Morocco is very difficult so I would personally recommend cabs or hiring a driver for a few hours. If you want an idea of what driving here looks like, imagine the hustle and bustle of NYC streets and then multiply that by 10. Not kidding.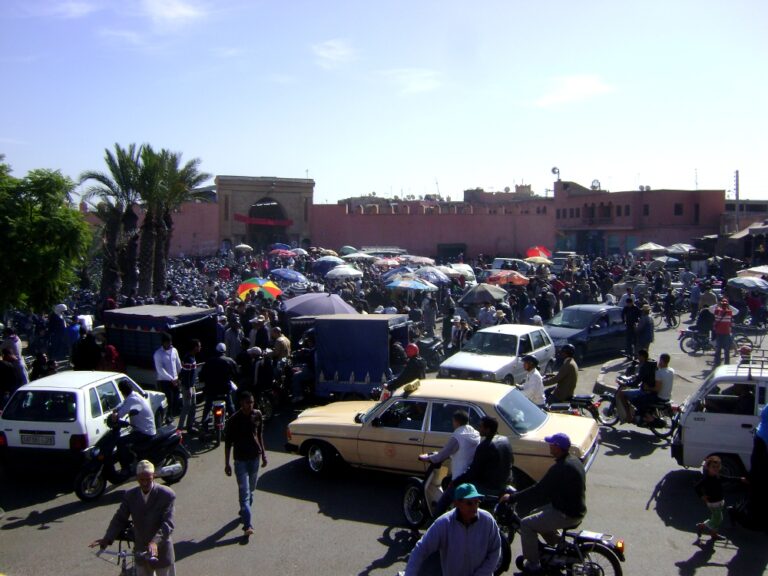 The first full day, we went to a popular spa at Es Saadi Marrakech Resort for the famous Moroccan Hammam. First, you are rinsed and covered in black soap. Then, you wait in the sauna for 15 minutes. After, you are rinsed off with coconut water and DEEPLY exfoliated. Any dead skin whatsoever is removed and a final oil is applied to seal in moisture. I must say this was the best spa treatment I ever experienced. 
A trip to the Sahara desert while in Africa is a must and we were most interested in visiting Merzouga Desert. It is the most impressive part of Morocco's Sahara Desert and it is exactly like what you imagine when thinking of a desert, with beautiful reddish yellow sand dunes. The only catch is that is almost 9hrs away (driving) from Marrakech. I should also mention that this drive is very dangerous! The path takes you up and down mountains and cliffs with rocky roads and no security. Please do not even consider doing this drive at night.