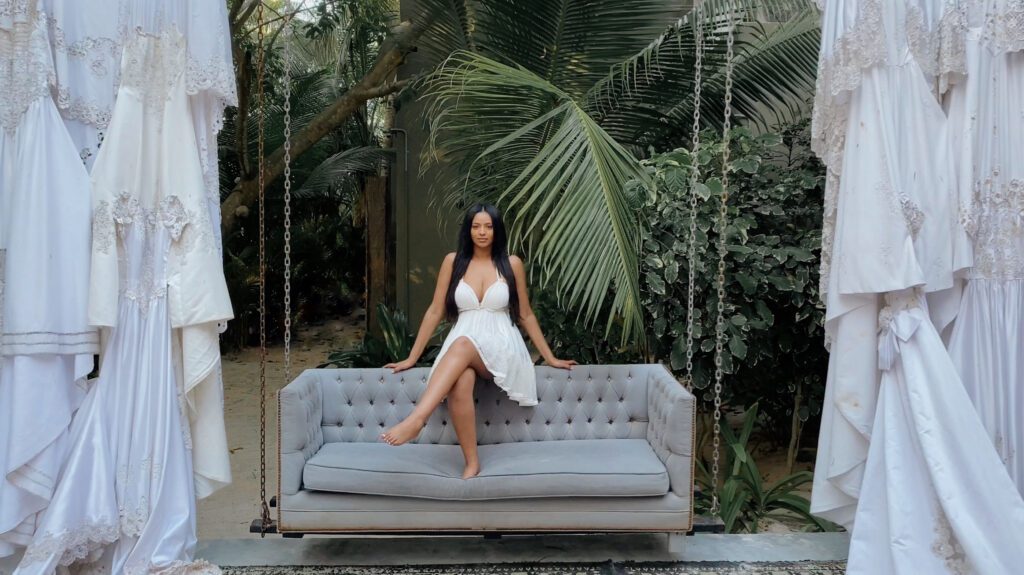 Are you planning a trip to Mexico? Trying to decide whether you want to party with the spring breakers in Cancun or explore the historic capital, Mexico City? Look no further, because the getaway destination that offers both serene beach days but also rich history and adventure is Tulum! This trip kickstarted my 2020 travels and did not leave me disappointed. The entire landscape and vibe of the city reminded me so much of Bali!
How to Get to Tulum
Let's get some of the planning and groundwork done before moving on to the fun stuff. If you already have your travel logistics already figured out, feel free to skip down to the next section. The closest airport to fly into to get to Tulum is Cancun International Airport. Still, once you get to Cancun, Tulum is still almost 2 hours away. So you have a few different options.
The first option is to use one of the airport taxis/private transfers. This can be cost effective if you're traveling with a group of friends or family and is probably the most headache free option. We found that most of the airport taxi services were trying to hustle tourists for around $150 to get to Tulum. We were also warned by travel friends that most of these taxi guys were not legitimate and to be wary of the prices and "official license documents" they show you.
If you're one of my budget friendly readers, fear not. There are still some decent ways to get on over to Tulum's beachy coast. There are coach buses that run from Cancun to Tulum and would cost you less than $10 to get there. However, a lot of the taxi drivers try to discourage tourists by telling them the buses never come on time or aren't running that day. Some would even try to sell you invalid tickets, so make sure you only buy from the ADO bus stands. However, although this saves you some money, it may be a bit more stressful after your flight into this tropical paradise.
The option we ended up choosing was to rent our own car at the airport and do the drive ourselves. The convenience of having our own transportation was very clutch as well as cost effective. We managed to rent a car for five days for a little over $100. We chose Hertz, but there were a wide variety of trusted rental companies at the airport exit. Just make sure to be responsible and have the proper documentation with you at all times (passport and driver's license).
Quick Tips & Tricks
Do not drink the water — this is a bottled water kind of vacation, so make sure you stock up and stay hydrated when out in the sun.

If you're on a budget, you can stay near the main coastal strip for a fraction of the price. Our villa,

Amaka Riviera

, was in between the coast and the city center, which worked out perfectly since we had a car rental for exploring.

Plan a BIKE DAY! Tulum has a big biking culture so make sure to take advantage of renting a bike once you're there. Our boutique hotel offered free bikers for us to use.

There is no Uber/Lyft but you can always have the front desk at your hotel/resort call for a taxi for you.
Things to Do in Tulum
GRAND CENOTE
If you're heading to Tulum, make sure you visit one of the hundreds of cenotes scattered across the region. One of the most popular of these is the Gran Cenote. A short trek down into a natural sinkhole with turquoise limestone water is the perfect way to start your morning. I recommend going really early and beating the loads of tourists. You can also check out Calavera Cenote which is about 1 minute away, offering another Instagram worthy spot. Be sure to research the varied entry fees for each cenote, and don't forget a towel!!!
Grab your GoPro and some snorkel gear from the main entrance of the facility. This way, you can explore the teal caves and see the swimming turtles/fishes.
Papaya Playa Project
Saturday night in Tulum is the one night to head over to Papaya Playa Project for their beach party. The cover charge is 600 pesos which is roughly $30, but this place is known for their outrageous outdoor events and will have you dancing til sunrise. If you're a hotel guest here, entry is complimentary.
Funny story, we were heading home in a taxi from Gitano and Rosa Negra (see Food & Drinks section below) and saw a huge crowd outside of PPP. We asked the taxi driver if it was like that every night but he advised us that it was only on Saturday nights. We hopped out and spontaneously joined the fun, and good thing that we did! Every other night that we passed by, Papaya Playa was empty and quiet.
Casa Malca
Pablo Escobar's Mansion, locally known as Casa Malca, is a luxury hotel that was once home to the famous drug kingpin. You can visit the hotel and see some of his art collection, but beware of the 1000 peso cover fee (per person). I would recommend going because entry includes free private beach entrances, beautiful art rooms and the picturesque outdoor couch-swings, as well as food/drink credit from the cover fee.
Cenote Suytun
Although this cenote is almost two hours east of Tulum, it deserves its own mention because of how cool it was. If you are planning a trip to Chichen Itza, then make a pit stop on the way to Suytun. The massive cave looks like something out of Indiana Jones or The Goonies. However, be prepared for a lot of steps!
Playa del Carmen
An hour north of Tulum is Playa del Carmen, which is probably one of the more famous beaches in Mexico. Although it is a beautiful beach, there are plenty of white sand dunes and turquoise blue water right along the main strip if you plan on staying local.
Best Food & Drinks in Tulum
There's so much good food and bars that it would take an eternity for me to explain them all, so I am just going to list a few of my favorites:
Rosa Negra

Gitano

Burrito Amour

Nomade

Matcha Mama

Eufemia

Mezzanine (Thai)
Be sure to do your research, and if you have any questions I am always happy to chat more about my trips, so feel free to reach out. I'll catch you guys on the next adventure!